EAT AND DRINK

Information not yet available. Sorry for the inconvenience.
---
HOTELS
The offer of accommodations for the ISBS2011 International Symposium was planed in accordance to the following purposes:

1.    To provide a variety of hotel's categories
2.    To provide a good quality / price relationship in the different hotel's categories
3.    To ensure prices lower than front-desk ones and competitive regarding e-booking solutions
4.    To concentrate offers in a single company (HF Hotéis Fénix)

5.    To locate offers in the business / commercial centre of the city of Porto (Boavista area), with large options for transportations (metro, bus, taxi), bars, restaurants, shopping centres, cultural and animation offers

For the delegates that choose to book hotels through this website (and only for those), a Hotels Shuttle Bus service to and from the conference venue (and social happenings) will be arranged. This Hotels Shuttle Bus service will serve only the HF Hotéis Fénix with delegate's reservations done through this website.

Other Shuttle Bus services will be offered to and from the social happenings. Those that will start from and arrive at the conference venue will welcome all the delegates.

The Hotels, categories and prices are as follows:

Prices include:
-    Legal taxes
-    "Buffet" breakfast

Important notes:
1.    Prices for single or double occupancy are the same in all hotels
2.    These special prices will be valid from the 20th June to the 10th July, allowing pre and post Symposium touristic tours at the same hotel's prices

Booking:
Hotels booking should be done online in a first arrived first served base, through the link:
www.hfhotels.com/porto/isbs2011
---
HF Ipanema Park is a recently remodeled 5 stars hotel, largely popular in the city of Porto. Is located closer to the Douro River and the sea (in the Foz area), and slightly apart from the Boavista area (30 min walk, 5 min bus). From this hotel, a 20 min walk will allow delegates to reach the "Serralves" Modern Art Museum and gardens, one of the pearls of Porto's culture.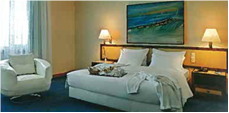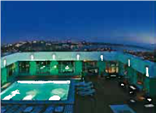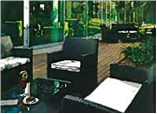 HF Ipanema Porto is a classic 4 stars of our city. It is located at the Campo Alegre Street, 5 min walking from the Fénix and Tuela hotels.
It's located quite close from a series of nice restaurants and beer houses.
From this hotel direct bus connections to the city centre are easy to find just across the street.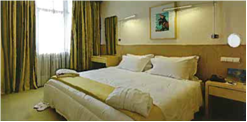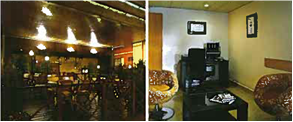 HF Fénix Porto is also a very appealing 4 stars, located closer to the shopping area (in fact a large shopping centre is the nearest neighbour), but also with a nice restaurant and seafood house just in front. This hotel is at a 5 min walk from the central "Casa da Música" metro station (that connects directly to the airport).
"Casa da Música" means House of Music, which is one of the architectural and cultural ex-libris of the city.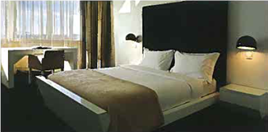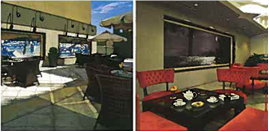 HF Tuela Porto is a classic 3 stars hotel in the city. It is located just next door the Fénix hotel.
Recently remodeled, is known for an exceptional quality / price relationship.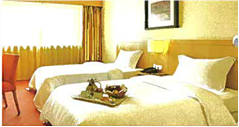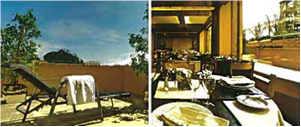 ---
Visits to this page: